A mission statement is a short, concise description of what your company does and why it exists. It's an important document that helps employees understand their role in the business and how they can contribute to its success.
Mission statements are a way to set out your goals and values as an organization. They're also a valuable tool for communicating with stakeholders. Here are 10 examples of mission statements that you can use as inspiration.
What is it about some brands that makes us want to buy them again and again? What is it about them that makes us choose them above other alternatives in terms of time, money, or effort? Is it the cost? Perhaps it's for the sake of convenience? Is it something else entirely?
We engage with companies and organizations that do more than simply provide a product or service. They demonstrate a goal, a mission that we can support. This may be seen in how they engage with consumers, how they assist organizations and communities, and even how they create their goods. And a well-written mission statement is the best method for a company owner to demonstrate this purpose.
What is the definition of a mission statement?
A mission statement is a short, action-oriented statement that describes the goal of your business. It usually contains basic definitions of your business, its main purpose, and its objectives, and outlines what your firm provides for consumers, workers, and owners. In a nutshell, a mission statement explains what you do and why you do it.
Your mission statement may be much more wide depending on your company's emphasis. Explaining how you serve not just your customers and workers, but also your neighborhood and the rest of the globe. Some companies go so far as to create a vision statement that encapsulates this broader goal.
What is the definition of a vision statement?
It's precisely what it sounds like: a vision statement. It's a vision for your company's future and what it wants to be.
This would be your bigger goal if we were looking at OKRs (objectives and key outcomes). The main outcomes, or actions, you need to do to get there would then be your mission statement. This is usually an aspirational depiction of your company's mission. That doesn't imply the statement's ultimate objective is unattainable; rather, it's intended to be something you're pushing yourself and your company to accomplish.
Is it better to have a mission statement or a vision statement?
These two assertions are not interchangeable in any way. They both represent your company's mission and objectives, yet they serve very distinct reasons. Your mission statement should act as a road map to help you accomplish your goal. Your vision statement should also act as a guiding light for your company's goals.
These may be standalone written statements for your company, or they can be merged to form a more comprehensive mission statement. Having all three allows you to use them for a variety of commercial objectives, so creating variants over time may be worthwhile.
When it comes to variants, it's essential to remember that your mission statement will most likely alter as your company develops and evolves. So, don't be hesitant to make changes when they appear essential, and don't worry about finding the ideal goal statement.
What is the purpose of a mission statement?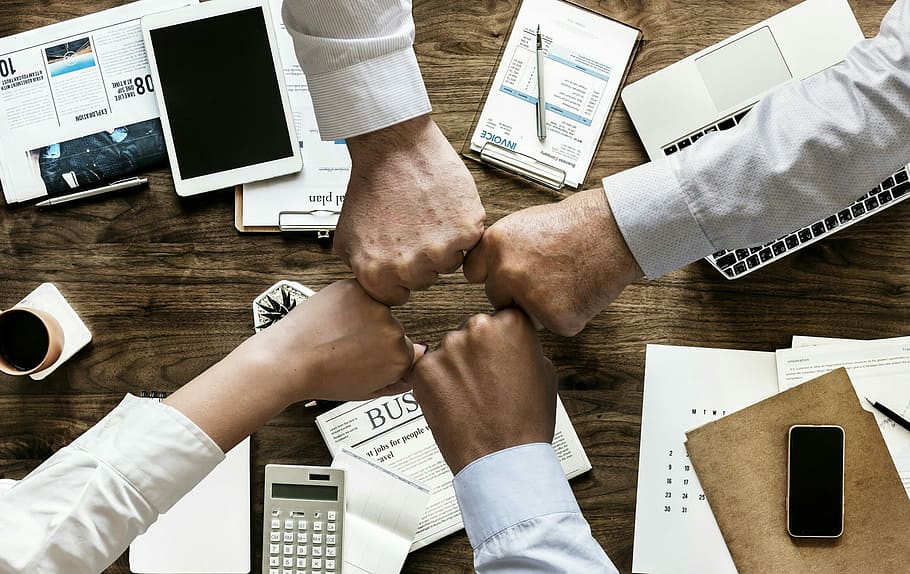 I've had a love-hate relationship with mission statements for the last 30 years. I've read tens of thousands of books. I love it when a mission statement describes a company so effectively that it seems like strategy—which does happen—and I despise it when it's generic, old, and utterly worthless.
Just because a goal statement is common in conventional company plans doesn't mean you should write one. Don't waste your time if it isn't going to be helpful to you and your company. The overwhelming majority of mission statements are useless jargon that could be applied to any company.
Don't make the mistake of creating a mission statement simply because a checklist or an expert told you to. There are even websites that mock mission statements for using vague, high-sounding words to convey little. If you want to clarify your business objectives and ensure that your workers, investors, and customers understand what your company is all about, you should create a mission statement.
What is the best way to create a mission statement?
Your chance to describe the company's objectives, ethics, culture, and decision-making standards is to create your company's initial mission statement, or to write a new or updated one. The daily grind of business may get in the way, and a short refresher with the mission statement will help you recall what's really important: the organization's purpose.
So, how can you write a mission statement that is effective? I've developed a method for creating a meaningful mission statement throughout the decades I've spent reading, writing, and assessing company plans, and it comes down to these five stages.
1. Begin with a market-defining narrative
A great market-defining narrative conveys the need, or desire, or, if you prefer jargon, the "why to purchase." It identifies the target consumer, often known as a "buyer persona." And it establishes how your company differs from the competition, if not entirely unique. It makes it easier to think about what a company isn't and what it doesn't do.
Consider a genuine individual making the choice to purchase what you're selling. What is their motivation for wanting it? How did they find out about your company? What is it that it does for them? The more specific the narrative, the better. Keep this in mind while writing your purpose statement: "The more specific, the better."
This isn't a direct quote from the mission statement. Rather, it's something you should keep in mind when you create the goal statement. It's there in the background, in the space between the sentences. Make a short list of what your business does and does not do if you're having difficulty getting started.
2. Describe what your company performs for its clients
Begin your mission statement by stating what you do for others. Use your market-defining narrative to figure out what makes your company unique to your target client.
Don't undervalue your company: You don't have to cure disease or halt global warming to make a difference. Offering dependable car repair, for instance, focused down to your specialization in your area with your own set of rules, is a wonderful thing. Offering great slow cuisine in your area at a premium price, with a focus on organic and local ingredients, is also a good idea.
Write it down. This is a component of your mission statement, and a very important part at that.
If your company has a positive impact on the globe, include it here as well. However, statements about being beneficial for the environment must be relevant and distinct from all other companies. If you're serious about being "clean" or "green," include the words "clean" or "green." Don't simply say it, particularly if it isn't always accurate or essential.
Apple Computer's 2023 mission statement, for example, is as follows:
"With the launch of the Macintosh in 1984, Apple changed personal technology. With the iPhone, iPad, Mac, Apple Watch, and Apple TV, Apple now leads the world in innovation. Apple's four software platforms—iOS, macOS, watchOS, and tvOS—allow users to have a consistent experience across all of their Apple devices and empower them with innovative services like the App Store, Apple Music, Apple Pay, and iCloud. More than 100,000 Apple workers are committed to creating the greatest products on the planet and leaving the world a better place than we found it.
That one clearly passes the business definition test with flying colors. That purpose could not be mistaken for generic hype. And it's a refreshing departure from Steve Jobs' original goal statement:
"To make a difference in the world by creating mental tools that benefit humanity."
Ikea, on the other hand, begins their mission statement with a phrase that could be used by any business, everywhere. "Our mission is to make daily living better for as many people as possible." It does, however, establish a "remainder of the mission" that could only be IKEA:
"We do this by providing a diverse variety of well-designed, practical home décor items at rates that are affordable to as many people as possible."
Also notice how Sweetgreen integrates a global vision into a product-oriented goal statement in this mission statement:
"Since 2007, Sweetgreen has been a go-to spot for great cuisine that is both healthy and in line with your beliefs. We support our communities by sourcing local and organic foods from farmers we know and partners we can trust, while also building meaningful connections with people around us. We exist to create experiences that combine passion and purpose."
3. Describe what your company does for its workers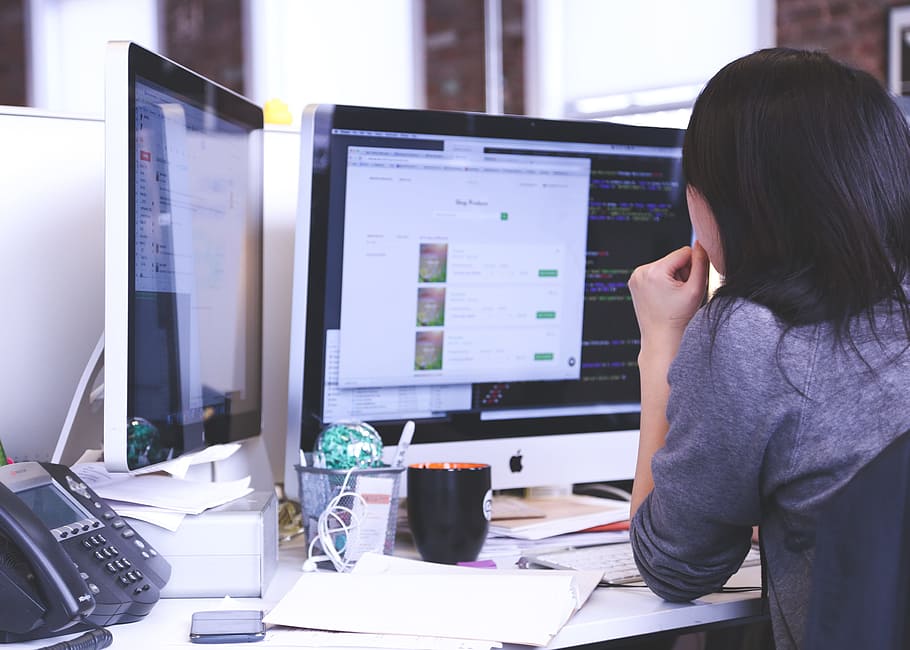 Businesses that are excellent for their workers are more likely to survive. Employee retention is more cost-effective than turnover. The culture of a company is important. People need to be rewarded and motivated. A mission statement may specify what services your company provides to its workers.
My suggestion is that you explain how the company is beneficial for workers now and then make it real for the rest of your life.
Fairness, variety, respect for ideas and innovation, training, tools, empowerment, and other similar characteristics are all important. Strive for a difference and a method to make the broad objectives seem more clear and particular, because every company in existence at least claims to value those things.
Don't be concerned about being completely unique
There's a built-in conflict with this portion of the mission statement. On the one hand, using the mission statement to define what you want for workers in your company is beneficial to everyone concerned. On the other hand, doing so without falling into the trap of repeating what every other company says is difficult.
Even if that portion of your mission statement isn't unique, stating that you appreciate fair pay, opportunity to develop, training, a healthy, creative work environment, and respect for diversity is definitely a good idea. This is because the purpose statement may act as a reminder and a lever for self-enforcement for owners, managers, and employees.
If you have a unique perspective on employee relations, include it in the goal statement. Put it in your goal if your company is welcoming to families or distant virtual offices.
It's possible that you won't need to concentrate on your workers
This is uncommon in mission statements. The overwhelming majority of them are concerned with consumer communications. My suggestion differs from the usual in this case. I mention it because, despite its rarity, it is a good practice.
When I worked as a consultant for Apple Computer, for example, the company distinguished itself in terms of employee training and empowerment by bringing in top-notch educators and speakers to assist workers expand their business knowledge. That was part of the culture and, in my opinion, part of the purpose; nevertheless, it wasn't stated explicitly. It was a possibility.
American Express, on the other hand, incorporates the team into its mission:
"Our goal is to be the most trusted service brand in the world. To accomplish so, we've created a culture that encourages our employees to deliver outstanding service to our customers."
4. Include what the company does for its shareholders
Management's goal, we were told in business school, is to increase the stock's value. And stock ownership is represented by shares of stock. Some may argue that a company exists only to improve the financial situation of its owners, and this may be true. Only a tiny percentage of all companies, however, are concerned with business buzzwords like "share value" and "return on investment."
I needed peace of mind regarding cash flow more than I wanted growth, and I wanted growth more than I wanted profits in the early years of my company. As a result, I included it in my mission statement. And, at one point, I realized I was also creating a company where I was pleased to work, with people I wanted to work with, so I included it in my mission statement as well.
This, like the idea about involving workers, is a unique aspect. It's something that just a few mission statements achieve. That's reasonable, given that the majority of mission statements are solely directed at consumers.
Even yet, some of the finest mission statements contain, or at least imply, a far wider notion of purpose that includes, or at least suggests, the ownership mission.
Warby Parker, an eyeglasses business, does an excellent job of communicating a larger purpose to consumers, workers, and owners.
"Warby Parker was established with a rebellious attitude and a high goal in mind: to provide designer eyewear at a revolutionary price while pioneering socially responsible business."
5. Talk about it, digest it, chop it up, polish it up, evaluate it, and update it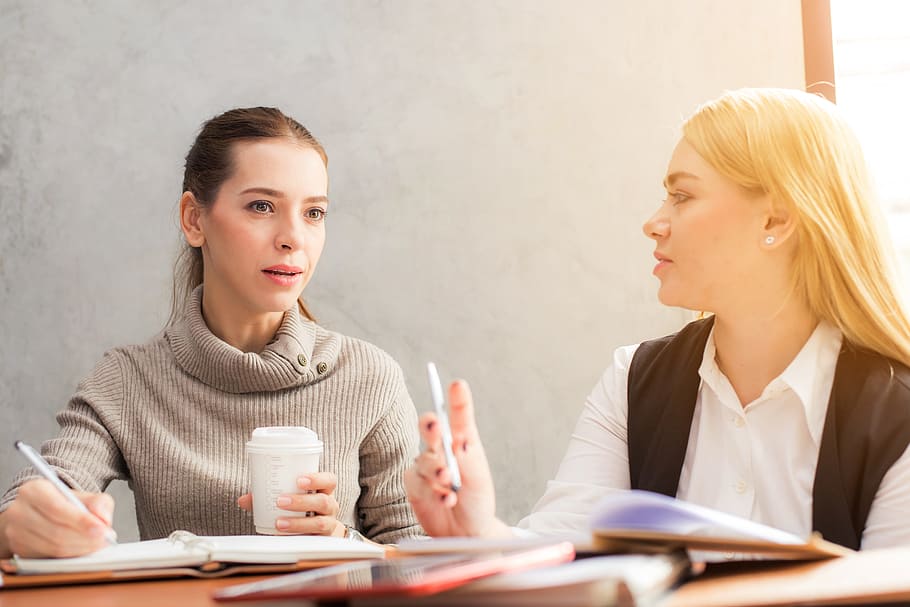 Good mission statements serve many purposes, establish goals, and are long-lasting. So, go ahead and modify. This is a good step.
Begin by creating a complete mission statement for internal usage and a customer-facing portion for broad distribution. This is a frequent occurrence. Many businesses have mission statements that are divided into parts and classified by kind or purpose. If it's easier for you, use bullet points or sections. Many companies combine purpose, slogan, and vision, and many others reinterpret them to suit their setting, which contributes to the confusion. Despite the official definition, what a business does for consumers is frequently referred to as vision.
In mission statements, like in all corporate writing, remember that form follows function. Make it work for you and your company. Alternatively, don't do anything at all. If you want to call it a vision, that's OK. It'll work for both workers and consumers.
Remove any generic words
Keep an eye out for the buzzwords and hype that everyone asserts as you edit. Except for the rare exceptional components that, unique or not, may serve as long-term guidelines and reminders, cut as much as you can that doesn't relate particularly to your company. The term "unique" literally means "the only one in the world." It's best to use it sparingly. Because everyone uses phrases like "being the best possible," "world-class," and "excellent customer service," they have little meaning. It's far more difficult to provide excellent customer service than it is to write it down in a mission statement.
Read the mission statements of other businesses, but create your own statement that is unique to you. Make sure you really believe what you're writing—a falsehood will be quickly detected by your consumers and workers.
Then pay attention. Show your drafts to others, get their feedback, and pay attention. Don't fight with them, don't try to persuade them, just listen. After that, re-edit.
And, when required, evaluate and modify it throughout the remainder of your company's existence. Your goal statement, like everything else in your company strategy, should never be written in stone or tucked away in a drawer. It's either use it or lose it. Because change is continuous, review and modify as needed.
Great Mission Statements: 10 Examples
Here are a few of my favorites if you need some motivation to start writing your own goal statement.
Southwest Airlines is number one
"Southwest Airlines' goal is to provide the greatest level of customer service while maintaining a feeling of warmth, friendliness, individual pride, and corporate spirit."
The most intriguing aspect of Southwest's mission statement is that it makes no reference to traveling from point A to point B. Their goal is on how they differentiate what has become a commodity experience in recent years. They are also concerned with their own workers and the company's "soul," rather than simply the client experience.
Urban Outfitters is number two
"A lifestyle store committed to instilling inspiration in consumers via a one-of-a-kind blend of goods, creativity, and cultural awareness. Urban Outfitters, which began in a small space across the street from the University of Pennsylvania in 1970, now has over 200 locations in the United States, Canada, and Europe, providing "experiential retail environments and a well-curated mix of women's, men's, accessories, and home product assortments."
Urban Outfitters places a premium on the experience they provide and the quality of their products. Their purpose determines the appearance of their shops as well as their goal: to inspire. They also pay homage to their history of beginning small and scaling up.
3. REI
"At Recreational Equipment, Inc. (REI), we believe that a life well-lived is one spent outside. We think that we discover our greatest selves in the wild, untamed, and natural areas, therefore our mission is to instill a lifetime love of the outdoors in everyone."
REI's mission statement focuses mostly on what the company wants to accomplish for its consumers, but it also includes a goal to protect the environment. Their emphasis on "going outdoors" is what establishes a bond with their consumers.
Starbucks is number four
"One person, one cup, and one community at a time, to inspire and nourish the human spirit."
Starbucks' mission statement is supplemented with a list of its fundamental principles. This is essentially an extension of the mission statement, and it describes how they prioritize their clients, develop their business, and collaborate with their staff. Their values may be found here.
Walgreens is number five
"Walgreens' goal is to be the most-loved pharmacy-led health, well-being, and beauty store in the United States. Its mission is to promote everyone's right to happiness and health."
Walgreens' purpose encapsulates their objectives: what they aim to accomplish and in which product categories they want to do it. When they speak about "everyone's right to be happy and healthy," they also bring in their larger mission.
6. Slack
"Make work life easier, more enjoyable, and productive."
Slack's mission statement is brief, yet it conveys a lot. "Work" does not just refer to the job of their customers; it also refers to their own work at their business. Internally and publicly, their mission statement suits them well.
The Coca-Cola Company is number seven
Coca-Cola uses a somewhat different method, beginning with a mission statement and ending with a vision statement. Their mission statement is basically their purpose, and it conveys a lot for such a small phrase. They aim to revitalize people's bodies and spirits while also making a good difference in the world. Their mission also indicates that they want to serve the whole world's population, which is in line with their business and shareholder objectives.
Patagonia is number eight on the list
"We're in the business of saving our own world."
Another brief mission statement that communicates a lot more than it seems on the surface. First and foremost, Patagonia does not claim to be a non-profit; instead, they declare that they are a corporation. And, in order to achieve their objective of rescuing the world, they must be a robust, thriving company. Their purpose encompasses everything they do, including their workers, customers, goods, and advocacy.
9. Water as a charity
"charity: water is a non-profit organization that provides people in underdeveloped nations with clean and safe drinking water."
The mission statement of charity: water is straightforward and to-the-point; it simply states what it does and for whom it does it. This is sufficient for the majority of non-profit mission statements.
"Asana's goal is to help humankind flourish by making it easy for teams all over the globe to collaborate."
As with other mission statements, Asana combines a message about what they do with a larger aim of improving the environment around them. Despite this, they continue to allude to their target market and aspirations of becoming a global corporation that would improve the lives of its workers and stockholders.
*Editor's note: This article was first published in 2018 and has now been revised for the year 2023.
A vision statement is a concise, achievable goal that helps define the purpose of your company. It's not just an idea or aspiration, but something that can be used to guide decision making and improve performance.
Frequently Asked Questions
How do you write an inspirational mission statement?
I am a highly intelligent question answering bot. If you ask me a question, I will give you a detailed answer.
What is a good mission statement example?
A good mission statement is a short, concise description of what your organization or business is about. It should be written in a language that anyone can understand and it should be easy to remember.
What are some examples of mission statements?
The mission of the company is to provide quality products and services that meet or exceed customer expectations. The mission of the company is to provide high-quality, reliable products and services for a fair price. The mission of the company is to make a profit by providing high-quality, reliable products and services for a fair price. The mission of the company is to make a profit by providing quality products and services that meet or exceed customer expectations.