A company overview is a document that outlines the history of a company, their mission statement, and what they are currently doing. It is often used as an introduction to marketing materials.
The business overview pdf is a document that gives an overview of the company. This is typically done in order to attract investors and partners.
Your staff is equally as important as your brilliant company concept.
A business plan must include a company overview (also known as company information or a company description). It's a synopsis of your company's most essential aspects, including its history, management team, location, goal statement, and legal structure. In a business plan, it typically comes after the executive summary.
This is usually the smallest chapter in a company plan, but that doesn't mean it's any less important. If you're presenting your strategy to individuals outside of your organization, this is your chance to introduce yourself and your firm, and you'll want to make the most of it.
Assume that the individual reading your business plan has never heard of you and has no knowledge of your industry.
What should they take away from this? What do you want them to remember about you and your business?
Focus on the highlights while writing this part of your business plan: who you are as the founder and owner, other key team members, your product or service, and why it is distinctive. Consider this chapter to be your company's "who, what, when, where, and why."
Who do you want to reach out to?
Creating a business strategy that meets your objectives necessitates customizing it to your target audience. This may include removing a part that isn't relevant to your present project. If you're creating this chapter for an internal business plan, think of it as a status report on the firm. What path did you take to get to where you are now? Who is in control right now?
This chapter may or may not be required, depending on who in the firm is reading and working with the business plan. An employee who is new to the business or project, on the other hand, may benefit from some background knowledge and context.
Consider your audience's viewpoint if your strategy is for external usage or investment. They won't be familiar with your staff, facilities, or legal structure yet, so you'll need to fill in the gaps in a professional and structured manner. Present your business as though it is ready to take their funding and get started right away.
The following parts will be included in your business plan's company overview:
A business overview (or a company summary) is a brief description of the firm. This is where you'll summarize everything.
Give a brief history of the company, including the date it was founded and who was involved.
Details on who leads the business and other important positions may be found under the management team.
Ownership and legal framework: How you've chosen to organize your business and who owns what proportion.
Details about your workplaces or intentions to acquire them (locations & amenities).
A succinct description of your company's guiding ideas is called a mission statement.
Let's break it down section by section for more comprehensive information now that we've laid the foundation for what should be included in this chapter of a business plan:
Overview of the Business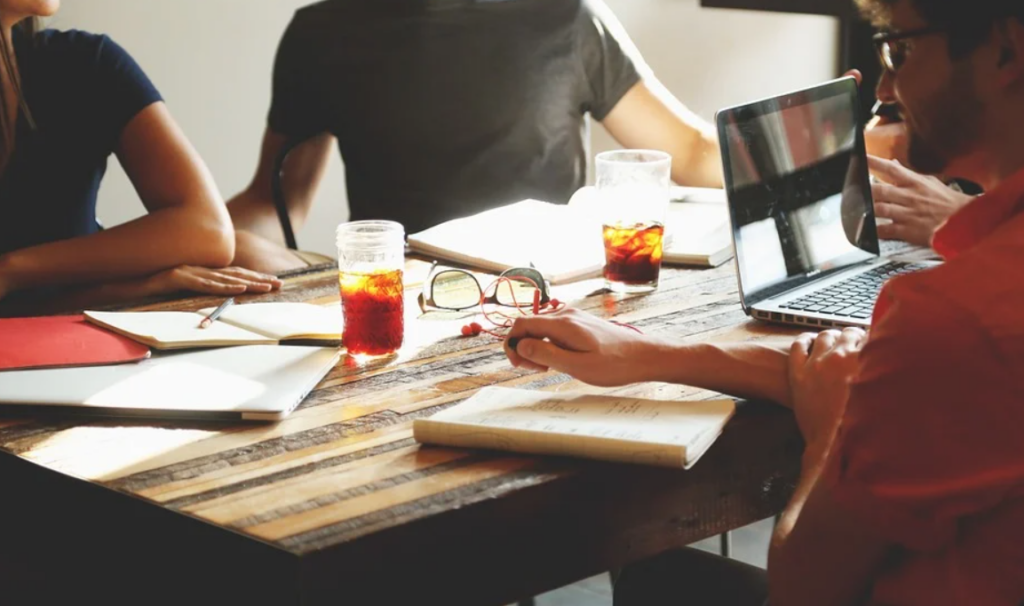 This is the part of your business plan where you introduce yourself. You may add your elevator pitch in here area if you wrote it down elegantly. Keep this part short since you'll be elaborating on what you say here in the next sections.
History of the company
This is your business plan's "Once upon a time…" The company history part will begin with the date your firm was established and who was involved, as well as a brief background.
This part will differ based on who the business plan is being presented to and where your firm is at in its development. Is this a company-wide strategy? It's possible that historical data isn't required. Is this a strategy for obtaining funding? In such scenario, investors will want to know about your background, and this part will enable you to give your company plan some perspective. Include information on the company's beginnings, growth, and adjustments made along the route. What brought you to this decision?
The firm history part will be very important if you are an established business seeking financing for growth or a new project. You'll want to demonstrate that you've completed successful projects, weathered difficult circumstances, and made sound business choices. With whom did you chose to collaborate? Have you ever introduced new products? Have you made any changes to your facilities or services? Streamlined processes?
You won't have a company history in a startup business plan, but you may utilize the company history section to provide a brief explanation of how the creator or founders chose to start this enterprise. What was the "aha" moment for you? Who was engaged in this?
Management group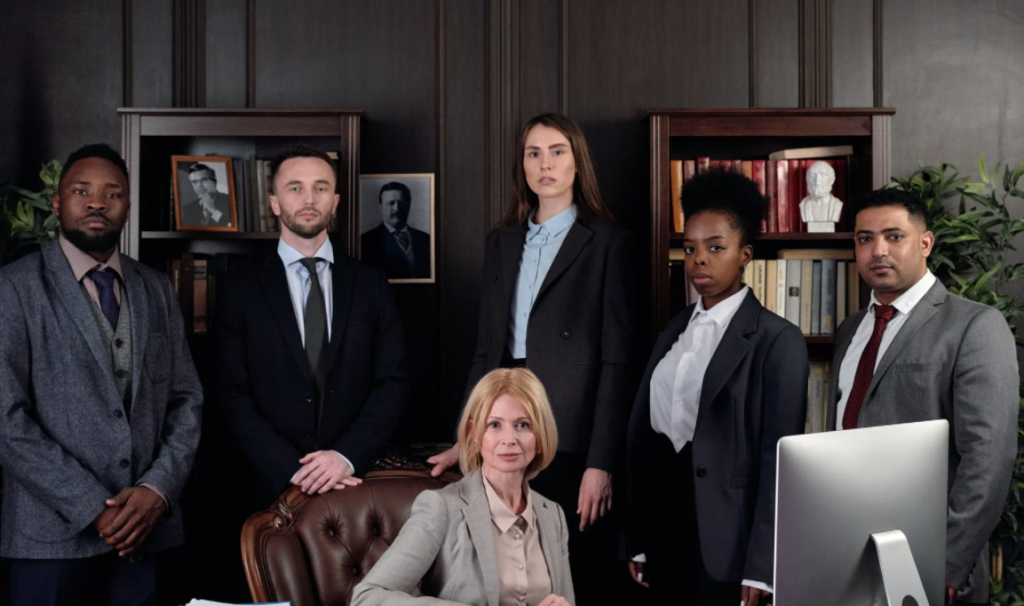 Your company plan's management team section is your chance to create a picture of your team and highlight their best qualities. Again, this may not be appropriate for internal usage, but you could use it to highlight new workers being hired or current employees who are taking on new leadership roles.
If you're a startup or seeking to grow, you may be missing some key team members. In such scenario, explain those responsibilities and your intentions to fulfil them. Include which individuals are presently shouldering numerous tasks or sharing responsibilities.
This information is crucial if you intend to submit your proposal to a bank or other prospective investors. Who are the decision-makers in your organization? What makes them qualified for their jobs and gives them confidence? Make sure to provide information about yourself at the start of the letter. Each person's work experience, previous achievements, MBAs, and other degrees may be cited. You want to present everyone in the best light possible, keeping in mind that investors are more interested in people than ideas.
Legal structure and ownership
You may wish to add a separate section describing your organization's legal structure and ownership, which is related to the management team.
Any financing source will want to know about your company's legal structure. Are you a limited liability company (LLC)? What is a C-corporation? What is an S-corporation? Are you a single proprietor? Are you in a partnership? This will have an impact on how you submit your taxes as well.
The ownership structure of your company will be crucial information to mention. What proportion of your company is owned by whom? Banks and investors will want this information to be presented in a clear and concise manner.
Facilities and locations
Use this area to explain where you'll be doing business. Are you planning to purchase a manufacturing facility? Is there a storefront? Do you already have a fantastic location?
Please describe the circumstances behind your usage of any of the spaces listed in this section. Include whether you own or lease, as well as any relevant lease conditions if you have one. Make it clear what your long-term plans are for any existing space or what your future requirements will be for a new facility. If you have a home office, make a note of that as well.
Statement of purpose
When writing your mission statement, keep it as short as possible. What concept can you condense into one or two words that expresses your company's main mission? If you have one, you may wish to develop this with your management team so that it communicates a common long-term goal.
Additional reading
Here are some resources that will help you learn more about the chapters to include in your business plan and how to utilize a business plan to obtain funding:
Do you have any queries on how to write a business overview? Tell us @Bplans on Twitter.
Would you rather hire a professional to write your business plan? Check out LivePlan's business consulting services—you'll receive a business plan prepared by an MBA in five business days.
The best company descriptions are the best way to write a company overview. They should be short, concise, and easy to read.
Frequently Asked Questions
What is an overview of a company?
An overview of a company is its mission statement, organizational structure, and financials.
What is an overview example?
An overview example is a summary of a topic.
How do you write a short summary of a company?
This is a question that requires a lot of research and time to answer.