As the online casinos are getting more and more popular among the players, even those who preferred land-based games, we forget about the unique feeling of holding the cards in our hands, listening to the roulette wheel's cracks while spinning, and that unique sound of the piles of poker chips being held in front of the players.
Online versions like Thai live casino mimic that sound, but it can never get that close to what's happening in physical gambling places. Casino sounds are something that makes the people shiver, but at the same time to be excited about the games and all the things that may happen there.
These places are always shiny, people who work there meet a specific dress code and behavior code, and they will please you as their best customer, as long as you are ready to sit on the best poker table and exchange some amount of money into chips. The popular chips are known as casino tokens or checks, and they are usually round discs with their value printed on them.
Poker chips are made of molded plastic or clay, rare metal, and they are used to represent the money equivalent the player wants to bet on. There are even square chips that are usually used to replace high-stakes, like one for $10,000 or more. In general, we can say that the chips are made of plastic, ceramic, clay, and metal.
Plastic chips are mostly used in home versions of the game. You will often see them in the table poker you can buy from the fun shops, but they are rarely used in land-based casinos. But, on the other hand, they are great if you want to learn the game before you play it for real
You can play it with your family or friends until you get used to the rules. After that, things are getting easier. But, if you decide to go to a real casino, you will rarely see plastic chips. In most cases, they use clay or composite chips, because they are lightweight, but still, look better than the plastic ones.
The history of clay chips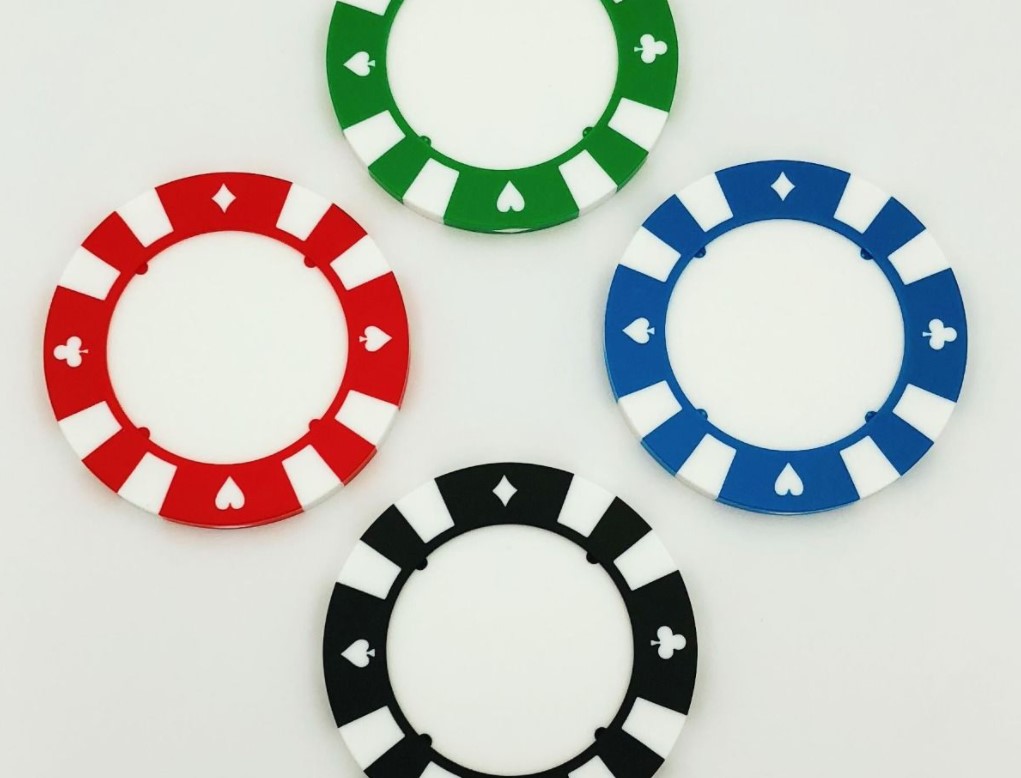 They are heavier than the plastic ones, but still lightweight enough so the people can enjoy the game without having to cope with piles of heavy disks as they play. Also, they are affordable but still durable, and even though back in the 1950s they were made of clay, today they are made of clay-composite, which is even more durable, heavier, and makes that recognizable sound when the chips are thrown over the pile.
The standard clay chips were widely used in the 1800s, but they weren't that durable as expected, because the thin disks were prone to cracks and breaking. But the new composite is both practical and durable, and the best thing is that they are very affordable, so if you want to buy them for your home set, you are more than welcome to do that.
Other types of poker chips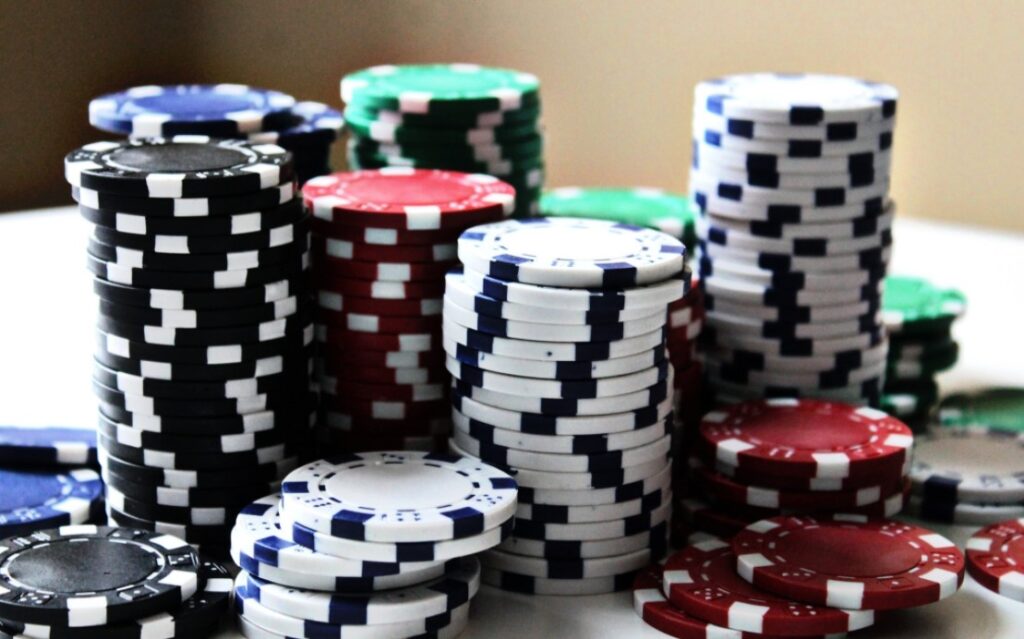 Ceramic chips are also practical, great quality, and heavy enough, so you get that unique feeling of having the whole world in your hands before the dealer deals the cards. In most cases, the numbers are printed directly on the chips, and they have many options for personalization and customization.
Depending on the type of ceramics and the method of manufacturing, they can be heavier or lighter than the clay ones. But, what makes them not practical for home use is their price, because the materials are more expensive than the clay.
Also, metal chips are not very common, but they can be found in smaller and intimate casino clubs. You can rarely find them in stores or online, and even if you do, their price is not the best feature they may provide.
Which ones to choose?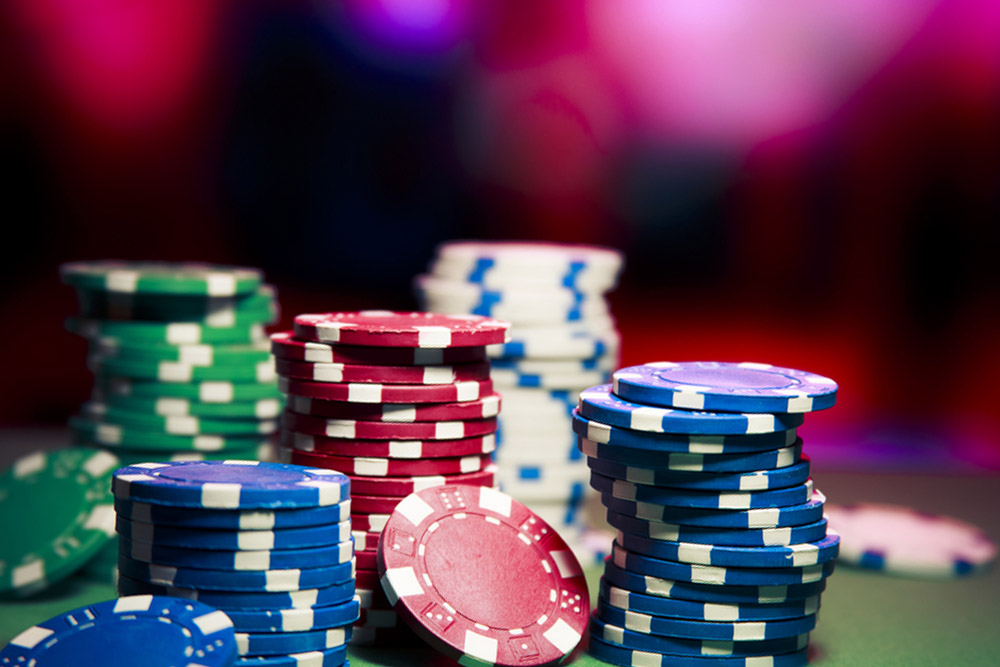 Plastic ones are really cheap, but these chips look like toys. Many plastic chips tend to look very cheap, and if you want a great experience, then you need to avoid these ones.
Composite clay is a great option because of the affordable price, durability, availability, smooth texture, and they look decent and traditional.
On the other hand, you don't have an option to customize them, because the material doesn't work great with the special printers used for that. Ceramic chips are heavier, and they look like real casino chips. Their price is the reason why some people decide to avoid them when buying sets for home use.
And of course, metal ones are unique and luxurious, but too heavy and rare, so you won't be able to find them. And if we are honest with you, there is no excitement in the feeling like you hold a coin while you play poker.
What is the most common material used in casinos?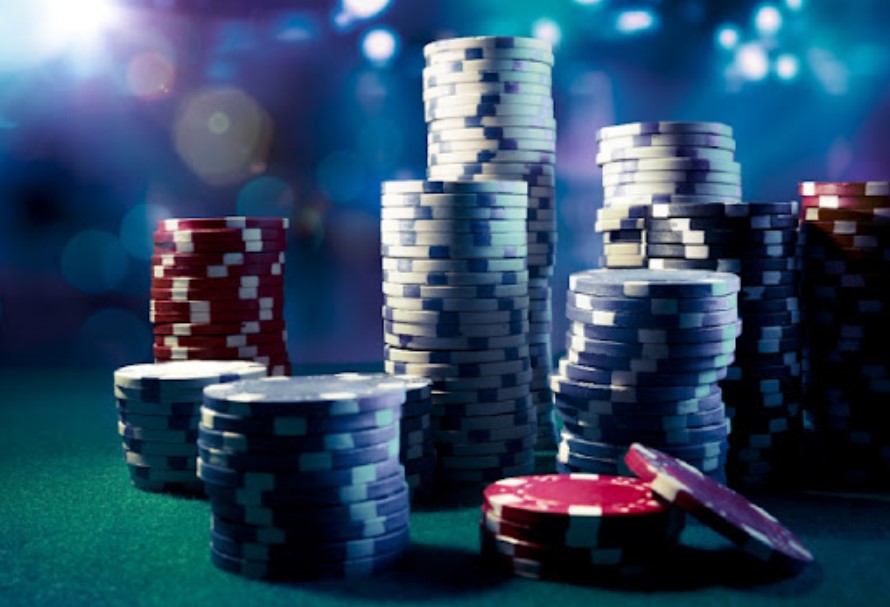 In casinos, you will probably find chips made of quality plastic or composite clay. They need to buy a lot of them, so they can always have enough for the players, so buying expensive chips is not the best idea they can come up with. That's why the composite clay ones remind of real chips mostly.
But, you can expect to find the same product in stores. The real casino chips are made especially for them, and they also have a few layers of protection, so people can't copy and replace them when playing. And yes, that happened at some point, and that's why they are protecting themselves from that.
Conclusion
Even though we have online versions of every possible game that is supported by casinos, we can say that nothing beats the excitement the person has while in the physical house.
That specific smell, the noise, the taste of the drinks, and the sounds of the machines and chips – that's the experience they are looking for.
And if you want to have it at home, then you should go for the composite clay chips. They are affordable, and the feeling is almost the same as in a real casino.