Public speaking is the dream of many, but the dream is more of a challenge for the ones who have stage fear or feel fear while facing such a huge crowd right in front of them. So much so that such people will avoid the chance of public speaking at any and every cost. Be it the social norms or one's mindset, mass acceptance or rejection has a lot to do with their belief and confidence. But, it is important to kill these fears, not for anyone else or outside validation, but for one's self and self-confidence.
Importance of Presentation Skills in Public Speaking
Presentation skills in public speaking are indispensable, and an absence of such skills will not have an expected impact on the crowd listening to a person. The importance of presentation skills in public speaking is as follows:
Presentation skills improve people's confidence and help them take the lead on different platforms.
It is an excellent way of grabbing the majority of people's attention and lets people take the lead in major places.
It acts as an amazing way of demonstrating one's knowledge and viewpoints and also motivates others to do the same.
It improves the interpersonal communication skills of people and allows people to pen down their thoughts and ideas in an organized way.
It helps people take other doors of opportunities that help them expand their skills and understanding.
Presentation training is a reliable bid with quality things to offer in the long run. So, while working on one's presentation skills, it is a good idea to try some traning programs.
8 Tested Ways Of Improving Presentation Skills During Public Speaking
Here is how people can work on their presentation skills.
1. Body Confidence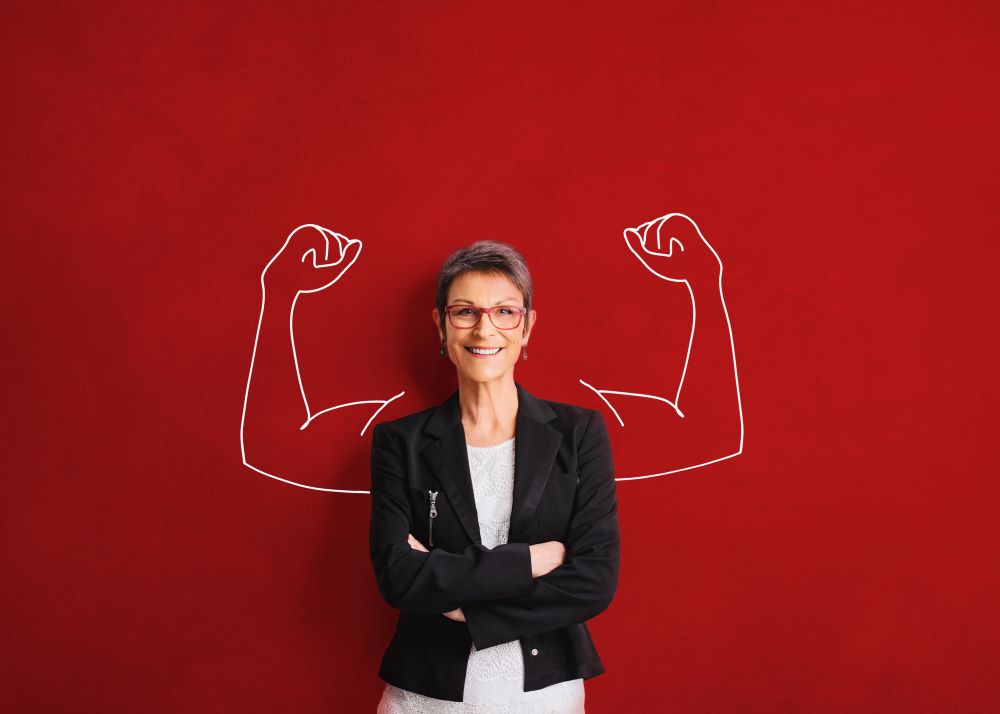 People will look at the speaker many times before the speaker presents their role. So, first appearances need to be good ones. Be it formals, semi-formals, or traditional, whatever people wear and especially the way they wear it, one's confidence in the same has a lot to add to the way the listeners or audience perceives them and their ideas. So, the first rule of improving presentation skills is being confident in one's skin and wearing comfortable attire that oozes confidence.
2. Meet The Eye
It is important to remember that the sole motive of public speaking and presentations is to establish connections with the audience. Establishing connections is not possible until people listen and talk with each other by looking in the eye. When a presenter or speaker maintains eye contact with the audience while presenting, its impact is deeper and long-lasting. Also, the audience is more attentive, and the session becomes engaging, interactive, and fruitful. Eye contact establishes a strong connection between the speaker and the audience, which remains throughout the session.
3. Engaging Content
Presentation skills are not complete until the presenter or the session leaders offer something unique and engaging. For example, anyone can talk about topics that may or may not be welcomed by all people sitting as a part of the audience. But, if a person adds differentiation by going for something apart from the masses and further enhances it by adding quality and something that the audience has never thought of or heard before, it is a win-win situation.
4. Dig The Details In A Concise Form
While discussing a market study, statistics and figures are good but don't miss out on the minute details. It will add to one's knowledge and help the audience get their hands on quality things, making them choose the presenter over others. The presentation is incomplete without details. But, going into the details does not mean discussing everything in detail. Present all the information and discuss it in a concise form. The audience will lose interest otherwise.
5. Be Open To Queries And Suggestions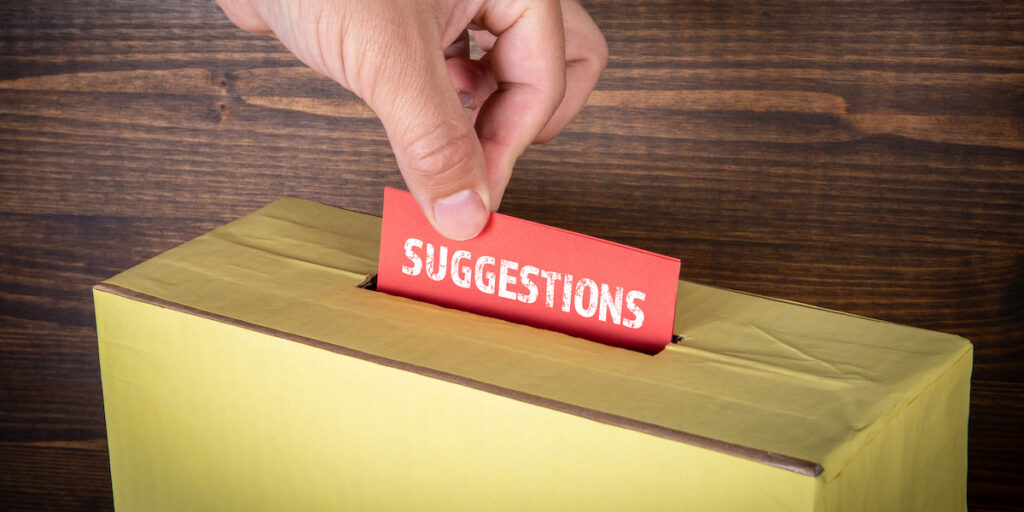 Presentations and public speaking events are never one-way traffic, and for no reason, they should be! The presenters should initiate responses from the audience. Also, they should be open to questions related to the discussions and other things in general. Presenters should motivate the audience to be open to discussions, suggestions, and qualitative responses to add to the public speaking sessions. Everyone will have their takeaways and learnings from the session.
6. Let Personality Take The Lead
While improving the presentation skills on public speaking platforms, it is not good for the personality to take a backseat. It is good to develop a personality that is pleasing and welcoming. Listeners will perceive the same and will not shy away from presenting their thoughts and opinions. Try and be persuasive when it comes to presentations, as it will welcome positive reactions. Also, becoming passionate will enhance the personality not only for public speaking sessions but also in life. It will help the speakers bag better deals and engage the audience to the next level.
7. Visual Effects
Gone are when presentations were all about stuffing the slides with every kind of information possible. Hence, it is good to use visuals to keep the audience interactive and engaged in the session. Pie charts, diagrams, and graphs help in better interpretations. Sometimes, many people tend to use videos and gifs too. These act as an excellent way of keeping up with the humor levels while maintaining the decorum and gist of the session.
8. Practice Till Perfection
At last, practice is what makes a person move forward with flying colors. Set up a routine and teach these steps to add to the presentation skills. It is not automatic, and the results won't be achieved in a day. So, practice until perfection is achieved, and that's how anyone's presentation will be top-notch anytime and anywhere.
Conclusion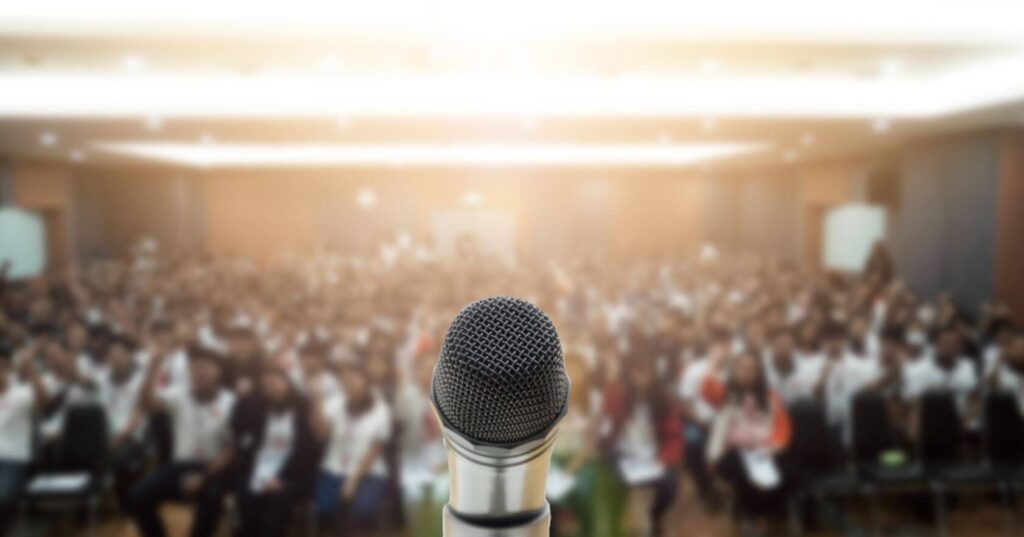 People tend to underestimate themselves for what they truly are. It's all about unleashing the inner strengths and using them to their best potential. Developing one's presentation skills is a journey and does not end after reaching a certain milestone. So, keep learning while moving forward, and that's how no one will ever face issues while inculcating presentation skills while public speaking at different portals and platforms in the times to come!