Your HVAC van should help you expand your business and customer base instead of posing similar challenges. So, instead of choosing a basic van that can look bland, why not do something different that helps promote your business like no other?
If you have been sailing in this boat, it might be the right time to consider wrapping your HVAC van. It does not mean literally wrapping your vehicle but using customized wraps based on your business and its offerings. You can get anything printed on the vinyl wraps using your innovation and creativity.
HVAC van wraps are not the basic ones. Instead, they offer you to wrap your vehicles in vinyl wraps. Apart from being a great marketing tool, you can use this idea to promote your special business deals or services for your customers. Apart from these, if you want an amazingly cost-effective solution for your business, this has to be your to-go option.
When you have decided to customize your van wraps, here are some tips to help you get an effective result.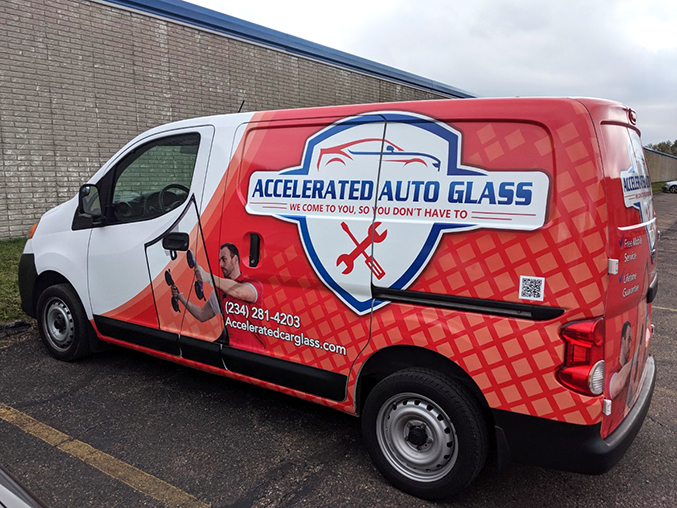 Choose An Experienced Professional
There is a high chance that you might have seen wrap vans moving here and there. But, not all are successful or popular amongst their target audience. Many customized wrap service providers will promise you successful results.
But, few will help you know the reasons behind such failures if they arise. One potential reason for the failure is that the brand does not have a well-defined or relatable logo. Poor brand quality can be another reason for it.
If you choose the right experienced professionals, they will help customize the van wraps, help you understand it, and imply the same for your business. Unless your brand is nationally recognized, the truck wrap should send primary messages related to it only, which the professionals can work on in a defined manner.
When you hear the word customization, your brain triggers you to think it can only happen with pictures. But that's not true. If you plan to go for van wraps, using pictures is not a very successful idea. You should know that designing a picture does not mean giving your brand identity. Pictures are more of a memory, but the audience may or may not be able to connect the displayed pictures to your business name.
Your vehicle wrap should talk about the services. For example, an HVAC contractor with pictures of an AC on the vehicle will still work. But, still, there are some missing things. Customers will do that you do AC-related services, but other details like how to reach you or the outlet are still missing.
The trucks are spotted moving from one place to another, so customers have a maximum of 2.5 seconds to view and interpret the message. Hence, you should design accordingly.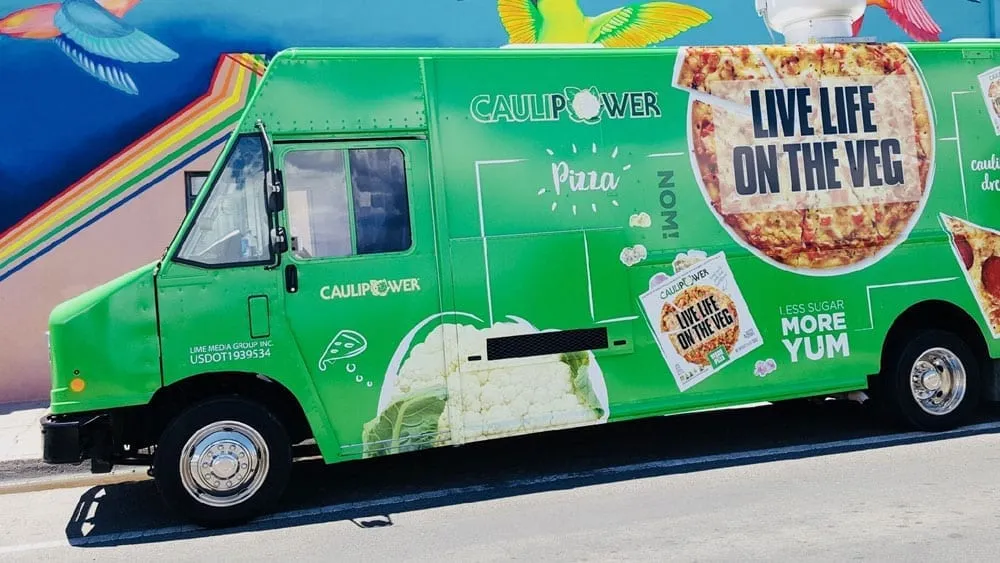 If you want the perfect wrap, your major focus should be on 3-4 things. You should have a strong brand implementation and a creative tagline sending a great message. You can team these things with essential details like your phone number, address, email id, or office location.
Now, you might think they can be placed in a bulleted format.
This idea should be aborted immediately as bullets don't have a place on moving vehicles. So, the main take is to provide a maximum of 1-2 memorable takeaways. Hence, you should prioritize the copy. It is an effective deal, and you should focus on your HVAC brand and its services, its tagline, followed by the contact and web details.
If you want to create an HVAC van wrap, you must focus on eliminating certain things. There should be no noisy backgrounds, pictures, glows, or bevels. You will get many popular opinions about trying the wrap designs on diamond plates and tribal flames. But, the truth behind this is that they are not workable or effective.
You should understand that visual noises are taking over the wrap market. But, instead of making any unique stand for your HVAC service, the designed wrap will look like a visual clutter. So, you should choose someone who designs for the uniqueness of your brand.
There are many HVAC service providers, but what makes you different from the rest should be communicated through your van wrap to the customers.
That's how your clientage will establish and gradually develop. It can be anything from personal assistance to longevity, quick services, to affordability. Hence, you should spot your uniqueness and tell your customers through the truck wraps.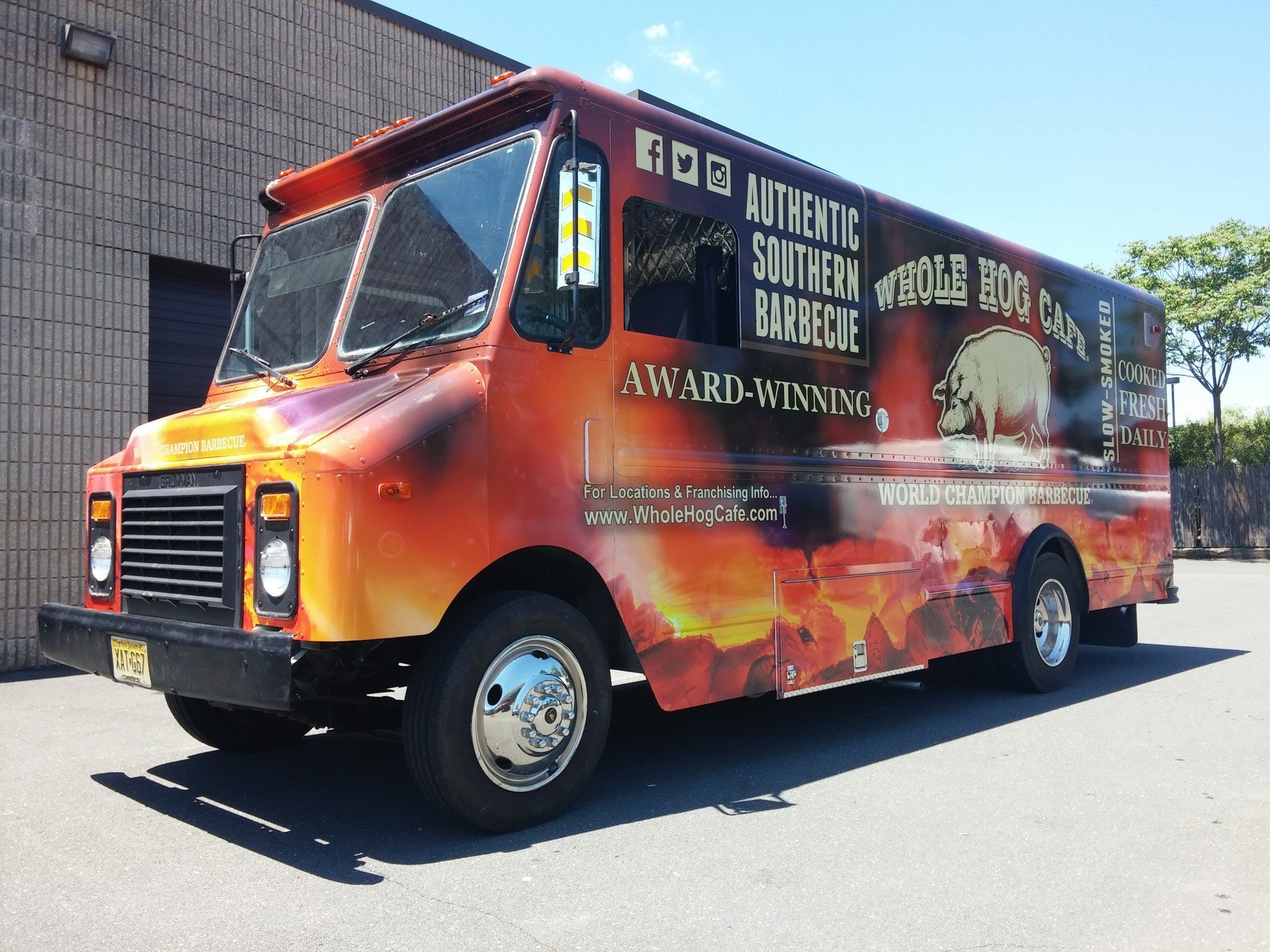 Going Extravagant Versus Choosing To Be Simple And Obvious
If you are going all blingy and extravagant, you might unintentionally give your customers a tough spot to understand your business, availability, and other details. If the customers cannot understand the primary branding message, using this customized truck wrap idea will be a good opportunity for you. You can use colors that match your logo.
You have to understand that trucks are not stagnant. They will move from one place to another; hence, your customers won't have all the time in the world to know what kind of HVAC you deal in. You have to communicate essential details to the viewers simply yet interestingly. Your time to communicate is less; hence, you must understand that distance eligibility is a major concern.
You should come up with an understandable thing so your customers can understand the message you want to send out loud.
When you implement these things, your journey will kickstart. But, all the steps will go down the drain if you are not studying your progress and implementing the desired changes. Also, you can ask the hired professionals to do the same.
Conclusion
Whenever you think of wrapping your HVAC truck with customized wraps, you should focus on an open canvas. It will ensure minimal obstructions so that the design is not compromised. Trying to implement these tips will help send a clear message that will help your business.